On Saturday afternoon, some of our kids got together at the new swimming pool in York. That evening they had dinner together at Pizza Hut and then went to a movie at the Sun Theatre (3 screens now!). We all know what can happen when teens have extra time on their hands and here is what I found just past midnight in the parking lot of Patricks where we had our Reunion Dinner and Gathering. . . .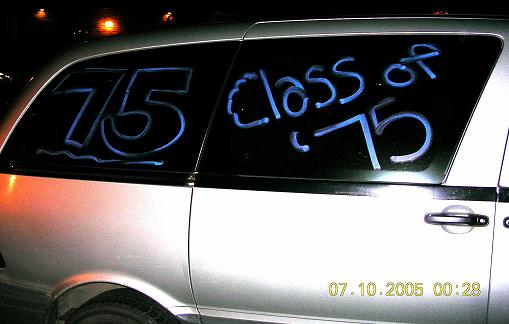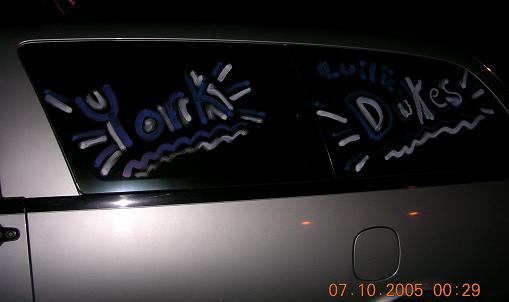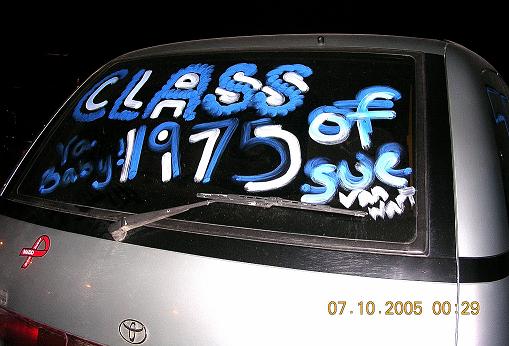 I had no idea who did all of this creative artwork. Who knows my van? Who had the time or opportunity to do this? Who is this ornery!!!
Oh, I could only come up with one answer and on Sunday morning I called . . . . . . . . Jodee! She truly sounded innocent in her denials, but come on now . . . can I believe HER?!!!
I was at a loss. Of all of our classmates, it had to be Jodee!
But then, Sunday morning,
the culprits fessed up when we met for breakfast!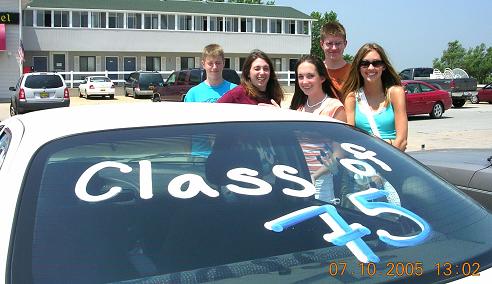 Jeff, Martha, Kelsey, Greg, and Katelyn
---