Jennifer Waldron Turek
address
108 Elm St
Kearney NE 68845
telephone
308-237-5229 (H)
children
Brian (??/??/1979?)
Stephanie (??/??/1982?)
Katie Lyn (??/??/1989?)
pets
Clyde (big dog)
Chip (big cat)
Jennifer
occupation
Branch Manager
Certificate Administrator
employer

Kearney Eaton Employees Federal Credit Union
location
Kearney, Nebraska
hobbies
Past two years the only hobby I have been involved in is fundraising with Stephanie. Anyone needs to know about fundraisers let me know. I have raised money for the dance team to go to nationals in Florida, Flag Team uniforms and now trip to Rome for the Catholic World Youth Day.
comments

Am anxious to see everyone in York.

I haven't won the powerball, traveled throughout Europe or developed a cure for cancer, but I have been married to Charlie for 22 years, (a major accomplishment)!!! We have three children, Brian is 21 and a sophomore at UNL majoring in Journalism (Remember Miss Trott?) and Political Science (Mr. Brown?) Stephanie is 18 and will be a part of the graduating class of 2000 from Kearney Catholic High School. She will also be going to UNL majoring in Business Administration with an emphasis in Management Information Systems. And then there is Katie Lyn, she is 10 going on 15. She is very involved in soccer, basketball, volleyball, softball, and in piano. She keeps us busy with all her activities and her many friends.

Charlie and I enjoy traveling and going to our kids' activities. In 1995 we built our own home with very little sub-contracting. My feelings on this and I think Sue (Van Wart) Lantz will agree, it was a lot of work, stress, and frustration but it was fun and I'm ready to do it again!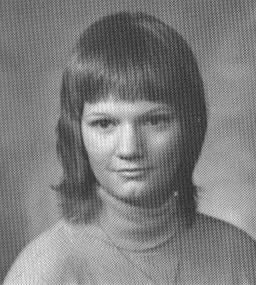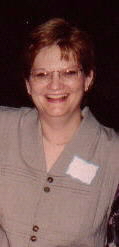 back to Profiles (alpha)
back to Profiles (city)
back to Profiles (state)
back to Home Page